Want to see foreign scenery but can't go abroad? I will introduce this interesting website today WindowSwap, Can make you unable to call out, you only need to have mobile phones and computers and other equipment, you can see the beautiful scenery of foreign countries [but some are not beautiful, haha.]
WindowSwap – To put it plainly, it is a website that allows you to enjoy the scenery outside the windows of other people's homes. Sharers can take or record the scenery outside their home window, upload it to the website and share it with people all over the world. Because of this, even if we can't go out by plane, we can easily watch the scenery around the world!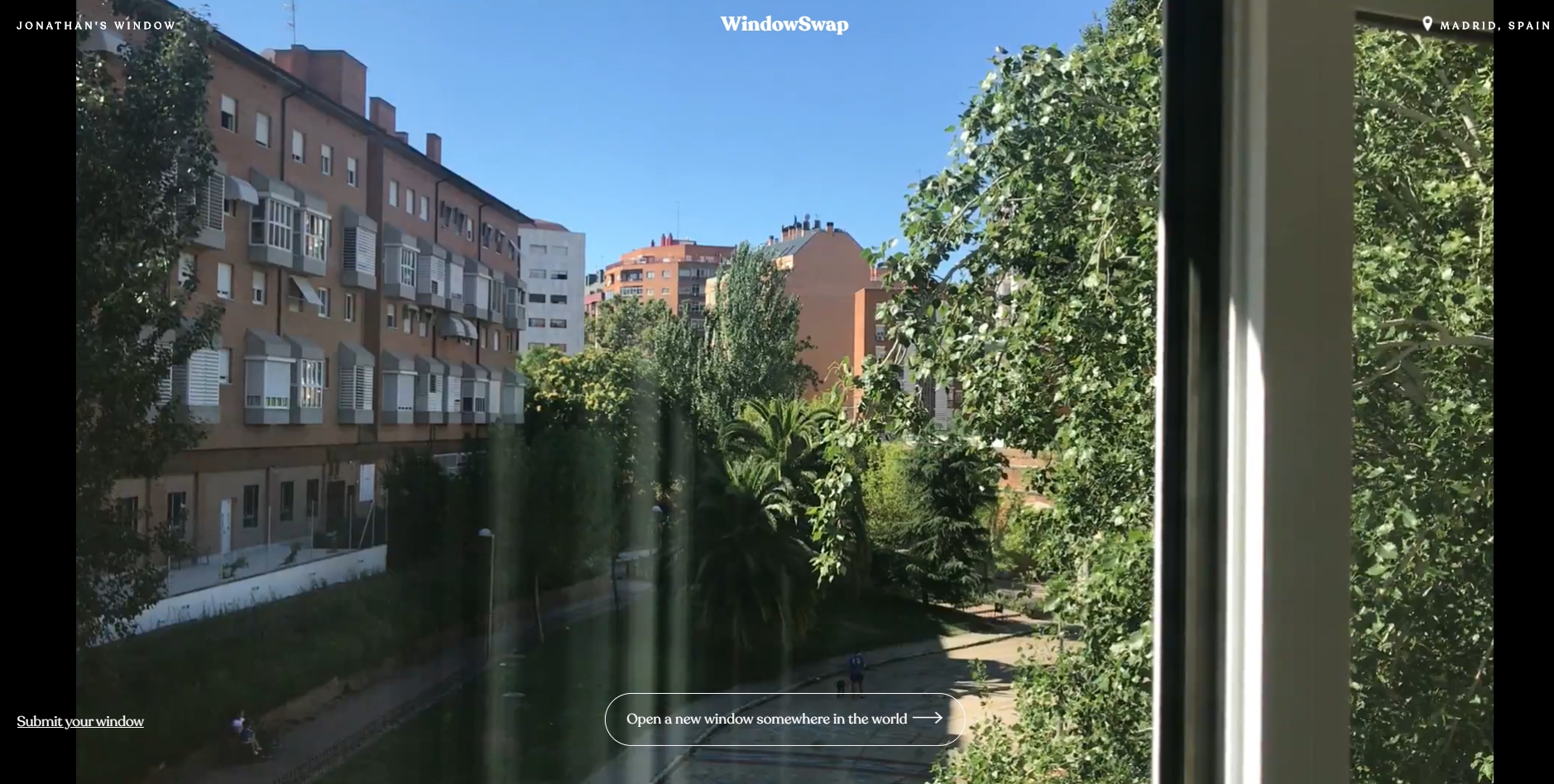 WindowSwap – The operation is very simple. When viewing the scenery, the upper left corner is the name of the sharer, the upper right corner is the location, and the long button in the lower middle is for you to switch to the next work.
If you are interested in sharing the beautiful scenery outside your window, there are a few things I want you to pay attention to:
Try not to take pictures of house numbers and other personal home information
Try not to take photos of passersby, and respect others' portrait rights
Try to choose the right scenery, and it must be taken from inside the house to outside the window
When shooting a video, you can record natural sound or play music for recording, and there will be an effect that the video comes with background music!
As the end, I will share some good sharing works:
Last updated on: 5/08/20